Smart Sports + Peak Performers on July 10 
Professional Development and Parent Education
DO YOU WANT TO:
Maximize growth and development?
Regulate energy to be your best?
Be the change you want to see in the world?
Expand your yoga teaching credentials?
Feel calm and connected at home?
Increase focus and resilience at school?
Cultivate leadership and endurance in sports?
Boost confidence and expression in arts?
Be your best with practical and proven practices with kids wherever you are. IYK® Warrior Workshops are 3 to 6-hour courses for parents, educators, pediatric professionals and coaches working with youth.

You will:
Increase your effectiveness with kids by understanding brain science
Build your skills with evidence-based, trauma-informed, action-based social-emotional learning (SEL)
Confidently know how to practice yoga easily and effectively with children
Discover how to integrate Kids Yoga into your home, school and activities
Use the IYK® System for everyday stress to create healthy habits and happy futures
Learn behavior management to support a positive, compassionate environment
July 10, 2021

Saturday l 1-4pm Live Online
Yoga elevates performance. Enhance physical mechanics, prevent injuries and develop the mental focus required for peak performance. Yoga is the balance for competitive activities that can be hard on the growing body and mind. It can help kids play and perform with heart.
This 3-module course includes:
Explore the science, philosophy and practicality of movement, meditation and mindfulness for all ages, and diverse abilities
Gain a solid understanding of youth and adolescent anatomy and physiology
Discover movement and mindset practices for preventative and prescriptive situations on the field, court, pool, studio or stage
Yoga is effective for all athletics and performing arts including: basketball, tennis, golf, lacrosse, soccer, hockey, swimming, martial arts, dance, theatre, choir and orchestra.
UPCOMING WORKSHOPS
PEAK PERFORMERS

Athletes + Artists

July 10, 2021
Reduce Injuries
Focus Mentally
Play with Heart
ZEN PARENTING

Happy at Home

July 11, 2021
Connected & Respected
Calm vs. Chaotic
Playful Problem Solving

CONNECTED CLASSROOMS

SEL at School

August 14, 2021
Evidence-based
Trauma-sensitive
Social-Emotional Learning

Michelle helps kids and their adults feel happy and free. As a mom, educator, author and speaker with multiple Yoga and meditation certifications, her globally recognized IYK® System builds healthy habits for life.
Since 2005, IYK® is the premier provider for high-quality enrichment, education and publishing. Evidence-based and trauma-informed physical, mental and social emotional learning (SEL) supports our system from infancy to adolescence. Kids, parents, teachers and coaches manage everyday stress to crush rising rates of anxiety and depression.
Touching toes is not required ;)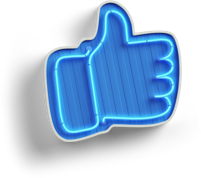 Thoughts from Parents, Educators + Coaches:
"Let Love Lead has made managing moods and meltdowns much easier at our house!" - Jessica C., Mom of 2 boys 
"The brain science supports our mindset work in the classroom!" - Rebeccah K. + Kimberly P., Town School for Boys 
"Integrating yoga into youth athletics is critical to develop balanced strong leaders." - Coach Gumbs, Empower Me Academy
    IYK® Certified Instructors
    IYK® Certified Instructors
Thoughts from Parents, Educators + Coaches:
"Let Love Lead has made managing moods and meltdowns much easier at our house!" - Jessica C., Mom of 2 boys 
"The brain science supports our mindset work in the classroom!" - Rebeccah K. + Kimberly P., Town School for Boys 
"Integrating yoga into youth athletics is critical to develop balanced strong leaders." - Coach Gumbs, Empower Me Academy