Kids Yoga Teacher Training
Everything you need to guide your child safely and successfully and transform your community.
( Get Kids Yoga Certified in 8 days )
WHO IS THIS FOR?:
Parents
Educators 
Pediatric professionals
Coaches and instructors
DO YOU WANT TO:
Be a better parent, teacher or coach?
Impact the lives of children ages 3-13?
Teach kids yoga classes anywhere?
Expand your teaching credentials? 
IYK® - Warrior 1 Essentials Certification
Become the leader you want to be. Warrior 1 Essentials Certification is an 8-day, 24-hour IYK® Certification course for parents, educators, pediatric professionals and coaches working with youth ages 3-13.

You will:
Earn your IYK® Certificate to teach kids yoga anywhere in the world

 

Confidently know how to teach yoga easily and effectively to children
Discover how to integrate yoga into your home, school and community
Manage everyday stress to create healthier habits and happier futures
Learn behavior management to support a positive, self-competitive environment
Get found on the IYK® Certified Map and build your kids yoga brand with support
HOW IT WORKS
IYK® Warrior 1 Foundations Certification
On Demand
Self-study starts when you are ready!
(live coaching with Michelle every step of the way)
Introductions + Intentions
Adult v. Kids Yoga
IYK® Purpose + Process

Poses for Kids
Standing + Balancing
Seated + Reclining
Moving Poses
Games
Activities
IYK® Sundance
Mindfulness + Meditation
Songs + Sounds

Yamas & Niyamas
Energy Flow
Start to Finish

Teaching Tips
Practice: IYK® Littles
Feedback + Resources
Teaching Tips
Practice: IYK® Big Kids
Feedback + Resources
Your Kids Yoga Business
Certificates
Closing Meditation

Woohoo!!!
Teach Kids!
Further Your Education

Hi, I'm Michelle! A mom, former Disney dancer turned yogini and ex-Microsoftie turned entrepreneur. I'm enlightened by the sparkling development of children and youth.
Educators call me "a visionary leader for kids' mindfulness and mental health." I opened the first yoga studio dedicated to children and families on the west coast in 2005 and I'm the author of Kid Moves selling out of 10,000 copies. My mission is to help you feel healther and happier.
I've certified over 1200 kids yoga instructors worldwide and mentored business owners so they can make money and make a difference. I'm the founder of It's Yoga Kids®, the online training program which has helped over 2 million children achieve and lead like STARS!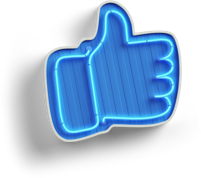 Thoughts from our Certified Instructors:
"I just fell in love coming to IYK with my baby! The clear instruction and format from Michelle's certification course gave me the tools to start my own program! I'm still pulling inspiration from my training 5 years later."

- Maggie C., Mindful Movement with Maggie, Marin
    IYK® Certified Instructors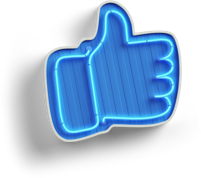 IYK® Certified Instructors
Thoughts from our Certified Instructors:
"Spot ON! Exactly what I needed to start my Kids Yoga business." - Lesley Giovanelli, Little OM, Somona