IYK® Warrior PRO - Yoga Alliance Certification
Next level kids yoga teacher training to make extra income and impact
Everything you need to build your kids yoga business.
IYK® Warrior PRO Yoga Alliance Certification
It's Yoga Kids® Warrior PRO Yoga Alliance Registered Children's Yoga School (RCYS) is your one-stop training for children from cradle to college.
The most effective evidence-based kids yoga teacher training available today:
The complete IYK® System to reduce everyday stress
Science, philosophy and practicality of mindfulness, movement and meditation
Learn the High5 Habits to create healthier and happier futures
Behavior management skills to support a positive learning environment
Specific "do's and don'ts" to teach safely and successfully
The business of Kids Yoga - integrating your work in the community
All 20 modules taught live online with replays at your pace
IYK® Signature sequences so you can teach stress-free
Live coaching and business development support with Michelle
Proudly Teaching IYK® logo to boost your brand
Marketing support to maximize your audience impact

 

Comprehensive personalized IYK® e-Training Manual
Facilitator development for local IYK® Workshops
Globally connected learning and teaching community
Complete IYK® Directory listing so you can be easily hired
Achieve your Yoga Alliance Registered Children's Yoga Teacher (RCYT) Certificate
IYK® Warrior PRO Yoga Alliance Schedule
Self-paced Online + Weekly Live Coaching
Tuesdays l 5:30pm PT
Wednesdays l 12:00pm PT
Saturdays l 7:30am PT



IYK® Family Yoga! Learn our proven method to effectively engage parents and kids at every age.

Mental Health Matters

Anxiety & Depression
Brain Science! Apply the latest research in anxiety, depression and suicide affecting today's youth to create a positive impact.

Inclusive Communities

Partners & Groups
Connect! Safe partner and group poses incorporate consent, healthy boundaries and how to teach large scale audiences.

Happy Homes

Parent Education
Zen Parenting! Home is where the heart is. Go With the Flow to feel calm, connected and respected and create a happier household.

Baby + Toddler Yoga

Newborn to 3 Years
IYK® Baby + Toddler Yoga!
Learn songs, developmental movement and massage for the first 3 years of life.

Anatomy & Physiology

Energy Centers
Anatomy & Physiology! Deepen your safety awareness of the growing body and how to work with Energy Centers - Chakras with kids.

Seasons & Holidays

Class Themes
Fun themes! Learn sequences for Martin Luther King Day, Valentine's Day, Earth Day Halloween, Thanksgiving and the 4 Seasons.

Connected Classrooms

SEL at School
Connected Classrooms! Professional Development for "ready to learn" classrooms that build students' concentration and resilience.

Teen Yoga

Puberty & Adolescence
IYK® Teen Yoga! Understand adolescence to create a safe space for the growing body and mind in community.

Nutrition

Intuitive Eating
Healthy Eating! A holistic approach with modern science and ancient wisdom that includes Intuitive Eating and lifestyle choices.

Birthday Parties

Summer Camps
Parties + Camps! Celebrate a special day with birthday Yoga and construct healthy fun holiday and summer camps.

Peak Performers

Smart Sports
Peak Performers! Coaches and stage directors protect young athletes and youth performers with physical and mental strength.
Hi, I'm Michelle! I help you earn extra income with my proven system for physical fitness and mental health so you can impact kids — immediately.
I'm a world-leading certified yoga and mindfulness educator. Since 2005, my fun and science-backed It's Yoga Kids® system teaches Success Skills and Warrior Training for all ages so you feel healthier and happier.
My work has been featured in Yoga Journal, Today.com and Parenting Magazine. I'm a board member of the International Child Research Institute (ICRI) and a Registered Yoga Teacher (RYT, RPYT, RCYT) with Yoga Alliance.
A former Disney dancer turned yogini and ex-Microsoftie flipped to momprenuer, my IYK® Warrior Training develops leaders impacting over 2 million children.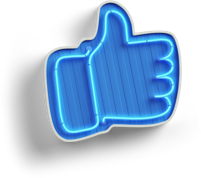 Thoughts from our Certified Instructors:
"Michelle has been a constant resource, partner and mentor to me as owner of Little Om Sonoma. She is a true gem! Her practical and professional programs provide all of the tools for safe and effective classes and workshops addressing today's mental health challenges."

- Lesley G., Founder of Little Om Sonoma
    IYK® Certified Instructors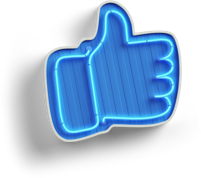 IYK® Certified Instructors
Thoughts from our Certified Instructors:
"I was blown away! I had no idea how deep this program would be." - Lisa L.

"My 2nd kids yoga training. Way more than poses, IYK® is practical and real - by far the best!" - Vanessa K.

"Transformed my teaching style. I'm totally prepared to begin my kids yoga teaching journey." - Rebecca P.